Bienvenidos a nuestra clínica
Somos un centro de especialidades odontológicas situada en el sur de la ciudad de México. Estamos comprometidos en mantener, restaurar y generar sonrisas, creando una experiencia integral y confiable a todo aquel que requiere ser congruente entre su imagen dental y su profesión.
Opening hours
Tenemos un horario de lunes a sábado en las siguientes horas:
Agenda una cita:
R & B Centro de Especialidades Odontológicas
Av Renato Leduc 174 int 3, Col. Toriello, Tlalpan, Ciudad de México CP 14050.
Algunos datos importantes sobre nuestra clínica.
Ve lo que tenemos para tu salud dental.
Doctores con experiencia
R&B cuenta con un grupo experimentado de especialistas para cubrir cualquier necesidad dental.
Puntualidad
Conscientes de la preocupación de nuestros pacientes en sus agendas, llevamos un respetuoso control de las citas.
Facilidades de pago
Desde planes de pago directo, hasta pagos a meses con tarjetas de crédito, R&B cuenta con planes que se ajustan a cada necesidad.
Atención cálida y personalizada
Nos encanta apapachar a nuestros pacientes para que su proceso sea lo más confortable posible.
Materiales de primera
Todos los materiales que usamos en la dentadura de nuestros pacientes son de la mejor calidad en el ramo.
Privacidad en tu información
Y no puede faltar la confidencialidad de la información en cada expediente y datos de contacto, estas segura bajo nuestras políticas de privacidad.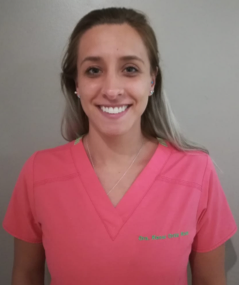 Helga Kessi Ortiz Kotz
No. de Cédula 10654611
---
Odontóloga general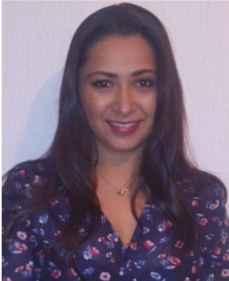 Susana Rocío Guzmán López
No. de Cédula 9687700
---
Endodoncia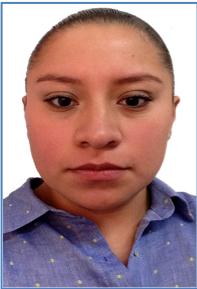 Jessica Berenice Flores Hernández
No de Cédula 6802826
---
Odontopediatría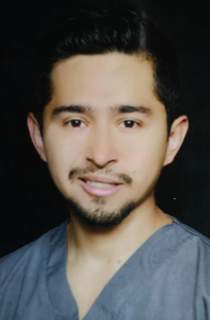 Emil Alejandro José Erazo Ortega
No. de Cédula 08735471
---
Periodoncia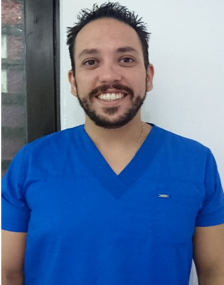 Alejandro Galvan González
No. de Cédula 6595436
---
Maxilofacial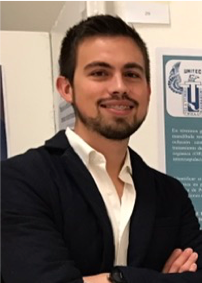 Miguel Jorge Ramos Guerra
No. de Cédula 10156748
---
Ortodoncia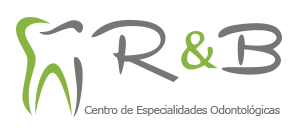 Rafael Montero Gutiérrez
No. de Cédula 4821078
---
Implantología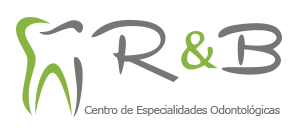 Edgar Ernesto Sánchez Marroquín
No. de Cédula 4159878
---
Endodoncia
8 best Nintendo DS emulators for Android and iOS (2021)
The famous Nintendo DS console may have been discontinued a long time ago, but the legend lives on among gamers and tech enthusiasts. While some have childhood memories of some of the super popular Mario and Pokémon games, many young people also take part in this act, seeking to plunge into a bygone era. Whichever category you fall into, you can experience the magic of Nintendo DS consoles using software emulators on your PC or smartphone. So, here's a list of the 8 best Nintendo DS emulators for Android and iOS.
Best Nintendo DS Emulators for Android and iOS
The Nintendo DS was a dual screen device, but you don't need a dual screen phone to play these games on an emulator. Here we list the best Nintendo DS emulators for your iPhone or Android device. Moreover, most of these emulators are under active development, which means that they are mostly compatible with the latest versions of Android and iOS. This also means that they should be relatively error free and provide broader compatibility. So, without further ado, let's take a look at the best Nintendo DS emulators you can use on iPhone and Android devices in 2021.
1. NDS4Droid: The best Nintendo DS emulator for Android.
NDS4Droid has been one of the best Nintendo DS emulators for Android for a long time. It is a free open source NDS emulator based on DeSmuME. The emulator supports important features like save states, but the controls can be a little confusing, especially in games like Rune Factory, which require multiple button presses.
Unfortunately, Nintendo DS emulation is still somewhat slow, especially on older and mid-range phones. However, the app includes various "drop frames" options to improve things a bit. Another issue with the emulator is that it won't launch any of the Pokémon games. However, it is compatible with several other NDS ROMs. NDS4Droid last received an update in 2016, so don't expect any new features or updates anytime soon.
Pros: Open source, no ads, support for save states, broad compatibility.
Cons: Slow on older phones, does not support Pokemon ROMs, no fast forward.
Platforms: Android
2. RetroArch: The best multi-platform Nintendo DS emulator.
RetroArch is a versatile, multi-platform, multipurpose open source free software (FOSS) that runs on virtually every platform imaginable. It is available not only on Android, iOS, Windows, Mac and Linux, but also on various game consoles including PS2, PS3, PSP, PS Vita, Wii, Wii U, 2DS, 3DS, Nintendo Switch and more. It is one of the best emulator interfaces and supports not only ds emulator pc but also the Game Boy Advance, the original Game Boy, and a whole host of consoles, both legacy and current.
Please note that RetroArch only offers front-end GUIs for emulators, game engines and media players, so you must load the kernel on a per-system basis for it to work. It requires a bit of technical knowledge to install, but the emulator allows you to run classic games on a wide variety of computers and consoles. You can even create your own NDS games with the Libretro API using RetroArch.
Pros: Open source, no ads, multi-platform support, wide range of features.
Cons: Installation process takes time and technical knowledge.
Platforms: Android, iOS, Windows, Mac, Linux, etc.
3. EmuBox: Nintendo DS emulator with the best graphical user interface.
EmuBox, one of the new entrants to the NDS emulator market, is a versatile Nintendo DS emulator that runs your old game ROMs on Android. It supports up to 20 save slots for each ROM and allows gamers to take screenshots at any time. It also supports fast forward and external controllers, including Bluetooth gamepads, etc.
One of the best features of EmuBox is that it is not limited to NDS. Instead, it supports a variety of other consoles including PSX, GBA, GBC, NES, and more. It is one of the first multi-console emulators on Android to use the Google Material Design theme to offer the most aesthetic and intuitive emulators.
Pros: Wide compatibility, excellent graphics quality, support for external controllers, portrait and landscape modes, multiple save slots for each game.
Cons: slows down when activating too many cheat codes.
Platforms: Android
4. DraStic: The best premium Nintendo DS emulator for Android.
DraStic is another fully featured Nintendo DS emulator for Android. It is one of the best Nintendo DS emulators considering it allows you to play games at full speed on most Android devices. On high-end mobile phones and tablets, it can also upscale the game's 3D graphics by 2x its original resolution. The emulator also supports additional controllers as well as physical controls on devices like the Nvidia Shield.
Other notable features include support for save states, the ability to customize the placement and size of DS screens, portrait and landscape modes, and more. DraStic emulator also supports cheat codes with an extensive database of thousands. Finally, it also supports fast forwarding, which allows for faster emulation speed. On the other hand, DraStic has not yet implemented Wi-Fi support and there is no multiplayer mode at the moment.
Pros: fast, graphics scaling for modern smartphones, external controller support, cheat code support.
Cons: Paid app, no multiplayer.
Platforms: Android
5. SuperNDS
SuperNDS is one of the newest additions to the ever-growing list of Nintendo ds emulators for Android. It works well on newer Android devices, offering fast gameplay, decent rendering, and relatively error-free graphics. It supports NDS, ZIP, 7z and RAR file types and supports features such as save state and more.
SuperNDS supports all Android versions above 5.0 Lollipop, but requires a decent amount of RAM to work. On older devices with less RAM, games can crash from time to time, which requires manually freeing RAM and restarting the emulator. However, on newer devices with enough RAM, this emulator offers great gameplay at full speed with decent graphics. This is one of the best Nintendo DS emulators on our list.
Pros: Fast gameplay, Relatively smooth, Decent graphics.
Cons: relatively modest, resource-intensive compared to competitors.
Platforms: Android
6. Free DS Emulator: The best Nintendo DS emulator for old Android devices.
The Free DS Emulator supports a wide variety of NDS games on Android, offering fast gameplay with good graphics. It supports .nds, .zip, and a variety of other file types, and offers features such as saving game states, loading game states, customizable buttons, cheat codes, and more. It also supports external controllers including Nintendo Switch Joy-Cons.
TheFree DS Emulator was originally developed for Android 6.0 Marshmallow, but it works on most devices with Android 4.2 Jelly Bean and above. It also received an update last year, making it compatible with most current generation Android devices. You should download this emulator if you want to turn your old phone into a dedicated Nintendo DS game machine.
Pros: Fast gameplay, Active development, Cheat code support, External controller support.
Cons: Crashes when opening third-party firmware.
Platforms: Android
7. iNDS: The best Nintendo DS emulator for iOS.
Apple's mobile platform is relatively thin for high-end NDS emulators, but iNDS is the best option. Based on the legendary NDS4iOS, this is one of the best Nintendo DS emulators on the list because it works without being hacked. The iNDS emulator is compatible with all devices running iOS 14 and offers gamers features such as autosave, in-app settings, video filters, haptic vibration, and more.
Please note that iNDS is not available in the App Store due to Apple's strict and rather draconian approval policies. However, you can download it from TopStore, AltStore, or via the Cydia Store on a jailbroken device. It's worth noting that game ROMs don't come pre-installed with the emulator, even if you download from unofficial sources, so you'll have to get your ROMs from elsewhere.
Pros: works without jailbreak, wide compatibility with commercial firmware.
Cons: Takes time and technical know-how to set up and troubleshoot.
Platforms: iOS
8. NDS4iOS
NDS4iOS is one of the first Nintendo DS emulators for iOS and remains one of the best today. This is a free Nintendo DS emulator that works without jailbreak making it available to a wider range of users on more devices. It is fully optimized for iPad and iPhone, with features that include support for iOS controllers and options to customize the style and position of the control bar.
One of the unique features of NDS4iOS is that it also comes with a built-in browser for downloading Nintendo DS games as ROMs and more. The emulator also includes features such as Dropbox integration and AirPlay support, allowing the user to sync emulator files between phone and TV. NDS4iOS requires iOS 5.1.1 or higher, but also supports newer software versions.
Pros: Works without jailbreak, Dropbox integration, iOS controller support, AirPlay support.
Cons: Not in development anymore.
Platforms: iOS
Enjoy the magic of Mario and Pokémon on iPhone and Android devices
The Nintendo DS was a truly iconic handheld console and continues to live on thanks to numerous emulators on Android, iOS, Windows, Mac and Linux. Now that you've checked out our list of the best NDS emulators for Android and iOS, download the one you like and give it a try. Let us know which emulator you liked the most and why in the comments section below. Also, check out the best Nintendo DS emulators for your computer, whether you're using Windows, Mac, or Linux.